Alton Muny Band
Concert Season

June 6 - August 4, 2013
Thursday 8pm at Riverview Park (Map)
Sunday 7pm at Haskell Park (Map)
Alton,IL

Open Rehearsals start May 6th at LCCC in the Ringhausen Building

Week 1
Concerts June 6 & 9
Theme: TBA
Director TBA
Soloist TBA
Week 2
Concerts June 13 & 16
Theme: TBA
Director TBA
Soloist TBA
Week 3
Concerts June 20 & 23
Theme: Children's Concert
Director TBA
Soloist TBA
Week 4
Concerts June 27 & 29
Theme Patriotic Concert
Director TBA
Soloist TBA
Week 5
Concerts July 4 & 7
Theme: Patriotic Concert
Director

TBA
Soloist

Freedom Winds WW Quintet (Sunday Only)

Week 6
Concerts July 11 & 14
Theme: TBA
Soloist TBA

Week 7
Concerts July 18 & 21
Theme: TBA
Soloist Chuck Willett USMC President's Own Band
Soloist Josh Wunderlich Alton Muny Band

Week 8
Concerts July 25 & 28
Theme: TBA
Soloist TBA

Week 9
Concerts Aug 1 & 4
Theme: TBA
Soloist TBA



Grand Finale
Concert Aug 8th at LCCC
Concert Info
Thursday concerts are at 8 p.m. at Riverview Park
June 6, 2013 - August 1, 2013.
Sunday concerts are at 7 p.m. at Haskell Park

June 9, 2013 - August 4, 2013.
A Grand Finale concert will be performed at 8 p.m. at Lewis & Clark Community College on August 8, 2013.

Friends of Haskell Park
Summer concert dedications are available through the "Friends of Haskell Park" for Muny Band Concerts in Haskell Park. It is a unique way to remember loved ones, birthdays, anniversaries, or to recognize someone special. Dedications are $100.
An announcement will be made prior to the beginning of the concert in which the dedication is made and a certificate presented. For info please call....Margaret Hopkins at 474-2005 or email her at
Conductors
David Drillinger
Band Clinician, Adjudicator, Private Instructor
Member of the St. Louis Brass Band and Bi-State Brass Quintet


Rehearsal Information
Open Rehearsals are at the Ringhausen Building at
LCCC at 7:30 on the following Mondays:
Reserve this date for our special event:
LCCC Concert
August 8th, 8pm
On the beautiful campus of
Lewis and Clark Community College


2012 WBGZ Interview
AMB Interview


This event is sponsored by LCCC.
LCCC Music Education
LCCC Music Performance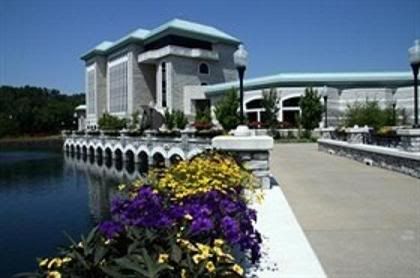 Thank you for supporting us. The band enjoys
serving the Alton community.
Check out the band at Riverbender.com

Contact the Manager for additional information.

Email at:Alton Muny Band

Check out our sponsors!

Great Alton Concert Association